First post in a long time – Don't worry, I haven't been abducted by aliens from Omicron Persei 8
So today, Felicia Day launched her new personal show called the The Flog. Since I enjoyed this first episode immensely I decided it was time to extend my use of Youtube and subscribe to the channel (user?) Geek & Sundry.
To the *sshats at Google: Why, oh why, do you punish me for using Google Apps?
What's the problem, you ask? Well, the problem wasn't like it used to be (where I simply couldn't log on to Youtube, unlike other services it didn't give me the opportunity to switch to my non-apps Google account. So I had to log out from Apps account. Log in to my Google account, do whatever on Youtube and the log back into my Apps account - After logging of the Google Account, otherwise Google services would choose that as default).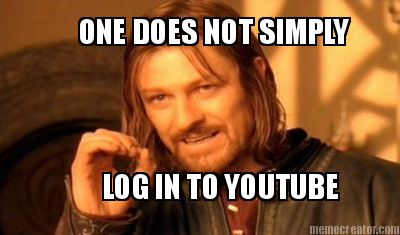 No, I was presented with a message telling, Youtube access hadn't been enabled by my administrator. Easy peasy. I would just go to the domain control panel in Google Apps and enable. Right?
Wrong.
After remembering where the services are (that's "Organization & Users" → "Services" for future reference) I couldn't find any Youtube. Turns out, I'm in the wrong country.
This is the fix:
On the Dashboard, select "Try Google Apps for Business Free"
On the next page, select "Country/Region: United States" and click "Begin Free Trial"
Now, a checkout window appear. Simply close it
Go to "Organization & Users" → "Services" in your Apps control panel
Enable Youtube services
Wait five minutes
Log on to Youtube using your Google Apps account
In the end, it all worked out. And who can stay mad after watching @feliciaday in
@wilw and @grantimihara battle for (Small) World domination in
And last but least, a new video from @TheGuild called "I'm the one that's cool"
Oh, and this tweet
@nowheredk thank you!!!!

— Felicia Day🇺🇸 (@feliciaday) April 2, 2012